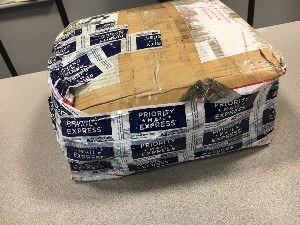 The following items were stolen while in the possession of the Untied States Postal Service. I believe while in California. Either Studio City or Van Nuys. Someone filled the package with weights to cover it up and left only a few items in the package, the rest was stolen.
$1000 reward to someone who can help me catch this person/persons.
List of items stolen:
Engelhard 5 oz items with serial numbers
51496
58012
239877
C220622
240063
2 without serial numbers
Engelhard 10 oz items with serial numbers
P423125
P288824
P025789
P065788
PO96323
C112511
P116211
P427344
P427407
P215620
P211824
2 JMC 3 oz silver bars
1 Engelhard silver bar serial number 39834
I JM 14.1 oz silver bar 79669
1 Engelhard 1969 4 piece Hallmark100 gram set. In case with booklet.
Engelhard 2 oz gold bar
Hoffman and Hoffman 5.21silver bar
JM 100 gram bars with serial numbers
Canada 002078
Canada 001525
JM 100 gram bars with no serial numbers
Garantito
Silver Jubilee
Sweitzerisher Bank
J&M
Here a compilation of what was stolen: