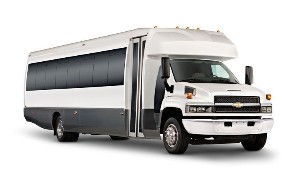 The Pennsylvania Association of Numismatists will defray part of the costs for your local coin club to charter a bus to the PAN Coin Show and Convention to be held Thursday October 26 th through Saturday October 28 th 2017.
PAN is offering a $300 reimbursement to any coin club that would like to organize a charter bus trip for their members to come to the PAN Fall Coin Show and Convention. We would like to be able to pay the entire cost and someday we may be able to do so, but this is our way to help local coin clubs to defray some of the cost. It is our goal to have the PAN Show more accessible to those collectors that may have transportation issues. The PAN event is a large regional coin show that includes a lecture series, competitive collector exhibit area, and a vibrant kid's program, along with 125 dealers from the East and Midwest areas of the country. The bus program is a way for collectors to experience a large coin show that includes the many elements that make up the national shows.
If your club would like to participate in this offer just write or email PAN with your arrival day and approximate time to pancoins@gmail.com so that we can get the welcome wagon ready along with a $300 check. Admission and parking are free. There are free Silver Eagle drawings, a $1 gold coin drawing and other free numismatic handouts. The PAN Board Members are committed to helping collectors get to the PAN Coin show. It is a wonderful day trip at the height of the fall colors with no worries.
Inquires are welcome at pancoins@gmail.com More details and show schedule can be found on the PAN
website at www.pancoins.org
Patrick McBride
PAN Show Coordinator
412-973- 3525
pancoins@gmail.com