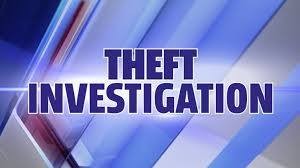 Peel Regional Police investigators from the 12 Division Criminal Investigation Bureau have released a suspect description following the theft of rare collectible coins and banknotes worth more than $1 million from the owner of Vancouver's J&M Coin and Jewellery last month.
Peel police said the suspect is described as male with an olive complexion, heavy build, an age of 35 to 45 years and a balding hairline.
Joe Iorio, owner of J&M, flew into Toronto from Vancouver on Sept. 26 to attend a coin show later that week in downtown Toronto. After leaving Pearson International Airport, Iorio told Canadian Coin News he went to the Monte Carlo Inn Airport Suites at 7035 Edwards Blvd., near Derry Road, in Mississauga. He parked near the hotel lobby area to check-in.
In a press release, Peel police said Iorio parked his motor vehicle in the hotel parking lot. "At approximately 1 p.m., the suspect gained entry into the motor vehicle and stole two bags containing a quantity of collectible coins and bank notes from within it. The total value of items stolen is estimated at $1.3 million."
https://youtu.be/B-mEaLaj3Rk