In God We Trust Coins and Currency
Total visits: 4339 This week: 2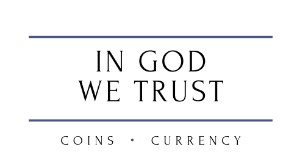 Additional Information

At In God We Trust, we strive, in every way, to make our customers happy with our wide selection of coins & currency. We offer U.S. coins & currency from early copper and fractional banknotes to morgan dollars and silver certificates.

Ebay Auctions

Show Schedule



© 2007 - 2023 CoinZip.com - all rights reserved.