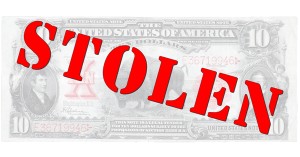 STOLEN COINS ALERT
Fred Beihl, Rare Coins, Auctioneer & Appraiser
46 W. Pennsylvania Ave.
Stewartstown, PA. 17363
717-993-3163

25 September 2018
Hello everyone, I did not think anything was stolen today, until I closed up for the night. At least three deceptive Counterfeit gold and silver coins were stolen. These could come your way- Beware- they are counterfeits used at the coin club for educational analysis.
VIDEO photos and time captured.

3:31 P.M. two white males with Gypsy - Baltic accents entered my business.
Two males about 5' 7" tall, both have short black hair, dressed in black straight leg pants.
One male is thin 130 lbs+- and about 20 Years old. The other male is heavy and about 25 Years old.

The two suspects walked to my home office. They did not drive up here and park in a car or vehicle that I could see.
Upon leaving they headed in the East direction on West Pennsylvania Ave. I suspect that they parked at the Rutters and walked to avoid auto identification.
What they asked for: Gold coins and gold chains.
The smaller thin young man was the decision maker, and the only one in my office. The other waited under supervision in the kitchen with Mrs. Beihl.

Looking to buy Gold coins. The smaller male had only $1,100.00 cash all in THE NEWER STYLE SERIES 2009 $100.00 Federal Reserve Notes –with the color shifting security thread, and wanted to pay balance with credit card. His goal was to buy gold coins as a gift for. his father's party the next day. He did not want to wait for delivery in 72 hours or three days. I refused the CC sale and said cash was required and delivery would have to be 3 days. I also told him that if he paid with CC he would still have to wait for 3 days for delivery on 12 gold coins. He wanted badly to leave with a gold coin with a small down payment. This did not happen. The younger man realized I was not going to let him leave with any gold and thanked me. I told him the smaller man could buy on my web site, but it would cost 3% more and he'd still have to wait for delivery. NO ID was offered. A credit card was produced, however, I refused to process the card because the suspect wanted immediate delivery. Both suspects left at 3:50P.M.

Because I am aware of scams like this I had all cash and coins of value locked up. Later tonight I looked for some (three) specimen coins on top of my desk that I use at the coin club for educational purposes (three fake gold and silver coins) and they were missing. These are always on top of my desk.

The following Three Coins packaged in 2x2 were stolen. BEWARE these coins could be REMOVED from my 2x2 packages are clever counterfeits that look worn and could deceive!
1) U.S. $20.00 St. Gaudens $20.00 Gold (Deceptive Counterfeit)
2) U.S. $10.00 Indian Head Gold Coin
3) U.S. Seated Liberty Silver Dollar

4) ATTACGHED PHOTOS of similar coins NOT THE SAID COINS but SIMILAR to help you understand what was stolen from me.