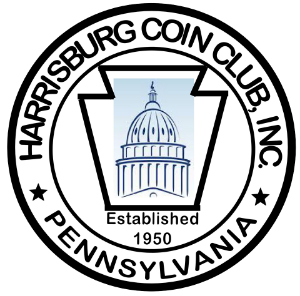 The Basics, Education on Coin Collecting Harrisburg Coin Club Kevin Tyler ...

Read more »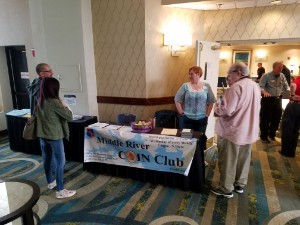 With most Coin Clubs struggling today to make ends meet and grow membership, CoinZip in conjunction with the Baltimore Stamp and Coin Show have joined forces to come up with a way to help. At every show space is donated by the show promoter Andrew E. Graber and a $100 donation is made to the club by CoinZip. For maximum exposer for the club both CoinZip and Andrew E. Graber add the coin club to all promotional ...

Read more »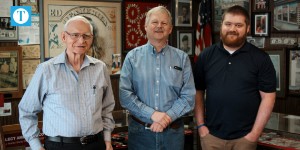 Open since 1964, Bruner's Collectables stands alone in the Owensboro collector coin business. Owner Darrell Bruner spent 32 years working at his store while also working at ATMOS Energy full-time. But for the last 27 years, he has been fortunate enough to focus solely on his coin business.

"There were three coin dealers in Owensboro in years past," Bruner said. "We out survived everybody in ...

Read more »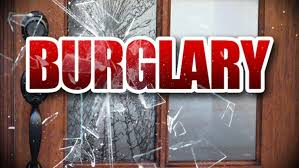 Investigators with the Tecumseh, MI police department are investigating the burglary and arson of Tecumseh Coins which occurred during the early morning hours of April 8, 2018. An Unknown number of suspects entered the building and cut open five safes with an unknown type of cutting torch.
The suspects removed a large inventory of coins from the safes.
Partial listing of stolen ...

Read more »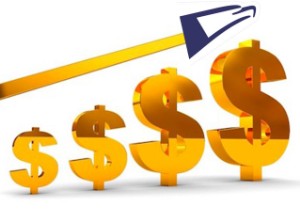 The United States Postal Service filed notice with the Postal Regulatory Commission (PRC) of price changes to take effect Jan. 27, 2019.
The proposed prices, approved by the Governors of the Postal Service, would raise Mailing Services product prices approximately 2.5 percent. Shipping Services price increases vary by product. For example, Priority Mail Express will increase 3.9 percent and Priority Mail will ...

Read more »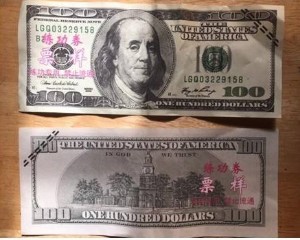 Tonight, we received a Chinese training note. These are designed to look like US currency to train new bank tellers in China who will be dealing with international transactions.

Please see the attached photograph for further ...

Read more »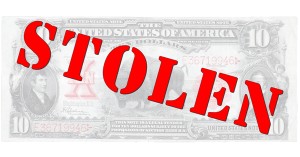 STOLEN COINS ALERT
Fred Beihl, Rare Coins, Auctioneer & Appraiser
46 W. Pennsylvania Ave.
Stewartstown, PA. 17363
717-993-3163

25 September 2018
Hello everyone, I did not think anything was stolen today, until I closed up for the night. At least three deceptive Counterfeit gold and silver coins were stolen. These could come your way- Beware- they are counterfeits used at the ...

Read more »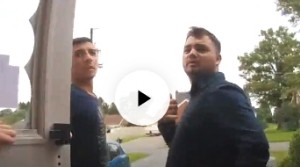 Date: Wed, Sep 26, 2018 at 1:24 AM
Subject: SUSPECT Exit video from Beihl, Rare Coins

Link below from my video security camera. Click on video. You may call me Fred Beihl if you are unsure or have any questions: 717-993-3163

https://ring.com/share/6605251799627801414

From Fred Beihl, Rare Coins, Auctioneer,
Suspect Report and Video attached:
This happened ...

Read more »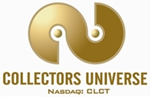 NEWPORT BEACH, Calif., Sept. 18, 2018 (GLOBE NEWSWIRE) -- Collectors Universe, Inc. (NASDAQ: CLCT), a leading provider of value-added authentication and grading services to dealers and collectors of high-value collectibles, announced the termination of David G. Hall's employment as the Company's President and Chief Operating Officer, effective as of the close of business on September 18, 2018.
Joseph ...

Read more »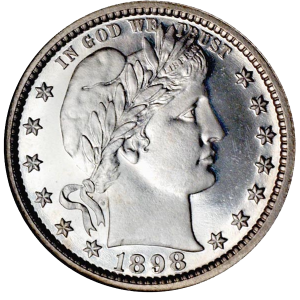 During the Catonsville Coin Club Coin Show on August 5, 2018 Mr. Jim Hirtle of Chesapeake Coin Company had a binder stolen from his table. The binder contained a large quantity of Barber, Standing and Washington silver quarters, Walking halves and Kennedy halves and state quarters. Please be on the look out for someone trying to sell large quantities of coins that fit this description. If you have ...

Read more »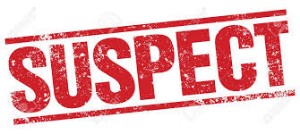 The Augusta County Sheriff's Office is attempting to identify 3 females regarding the theft of gold coins.
On July 19th, 2018, at approximately 1200 PM, three females entered B&J Coins in Verona, VA. The females looked at and expressed interest in purchasing several items, including jewelry and gold coins but didn't have enough money to complete the purchase. It is believed that the three worked ...

Read more »

RARCOA set to acquire Standard Numismatics in Q4 2018
● Acquisition of Standard Numismatics will bolster RARCOA's long-standing reputation as a worldwide leader in rare coin trading
● Brett Charville to be named President of RARCOA
RARCOA - Rare Coin Company of America, an industry leading rare coin trading firm, announced today it has agreed to acquire Chicago, Illinois-based Standard ...

Read more »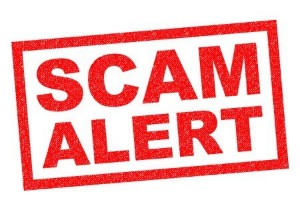 There is someone named Rezwan who is contacting IBNS, International Bank Note Society, members via an email appearing to come from the president of the IBNS, Dennis Lutz. In the email that looks to be from Mr. Lutz he asks for your help with a visa for this guy and to send money, this person has also called my office and another NC IBNS member at his ...

Read more »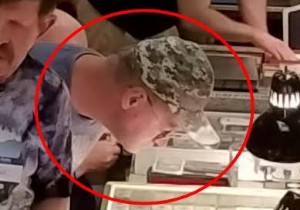 Suspect that is believed to have taken a Morgan CC dollar at the Baltimore Stamp & Coin Show, on June 2nd 2018. I have sent copies of the Numismatic Crime Information Center (NCIC)
report the security guard filled out, still pictures, and the security video to those involved to file the formal report with the Cockeysville Police ...

Read more »