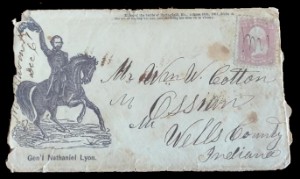 I have always been a Civil War buff. My collecting interest is very strong for anything Wells County / Ossian / Bluffton Indiana of that era, as that is where I grew up.
Here is one relic that has always been special to me. I was moving things the other day and it just struck me as it always does. A letter written from 34th IN Pvt. Sylvester Cotton of Ossian Indiana, to his brother. I purchased this on eBay for an ...

Read more »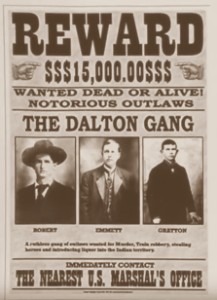 Steven Carr, Researcher, David Lisot, Video Producer, CoinTelevision.com.
The Daltons were three brothers who were an unsavory lot who robbed banks in the 1890's in Kansas. They wanted their exploits to rival their hero Jesse James resulting in some outrageous crimes. Hear this well-researched presentation from researcher Steve Carr complete with pictures from the time period and banknotes they ...

Read more »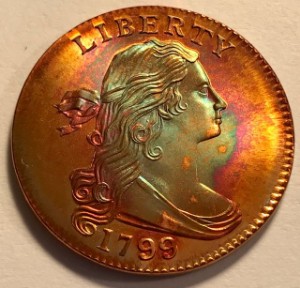 The first of ten years that I attended two weeks of ANA Summer Seminar, one of the very interesting evening events was a gathering in the breezeway between the dormitories at Colorado College. Liquid libations flowed freely and Joe Rust and Ron Landis of Gallery Mint fame would put on an impromptu concert.
At the time, Mike Ellis worked for the Gallery Mint, and always had a bunch of replicas handy for ...

Read more »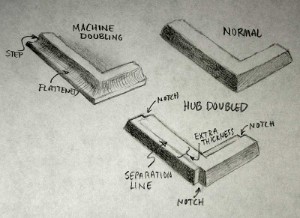 Double Die Classification:
Class I: Die being re-hubbed is rotated near the center of the die from the position it was in during the original Hubbing.
Class II: Design features on the Die/Hub become distorted or miss-shaped during the annealing/tempering process causing the images to no longer align properly when being re-hubbed.
Class III: Happens when working hubs with different designs features are used ...

Read more »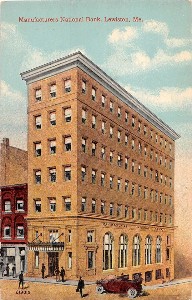 I have found I really enjoy buying and selling national bank notes. Whenever I get a new one I always take a few mins to learn the history of where it came from. This one comes from the city of Lewiston located in southeastern Maine, which is now the second largest city in Maine. Located on the Androscoggin river, it became an industrial city around the time of the Civil War. By the time this note was made in the early ...

Read more »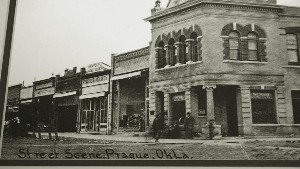 For the history nerds, numismatists, and curiosity seekers--
Here is a very special note that I recently sold that for rarity alone is worthy a write-up!
The 1890's marked the height of the Victorian era when cities in the east exploded in a "melting pot" of immigrants and towering factories and crowded tenements. Mass production had swept up the masses of men women and children who sought for ...

Read more »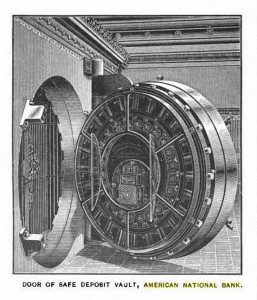 Indianapolis was somewhat of an improbable city. It was arbitrarily selected as a central location in the state. Typically successful cities are located near major waterways but Indy proved to be an anomaly by not only surviving but flourishing. The early settlers tried hard to screw that up. After choosing a very difficult swampy wilderness for the state capital they insisted that canal boats would link it to the rest of ...

Read more »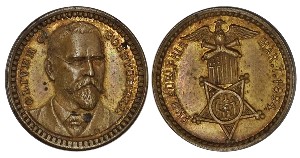 Oliver Christian Bosbyshell (January 3, 1839 – August 1, 1921) was Superintendent of the United States Mint at Philadelphia from 1889 to 1894. He also claimed to have been the first Union soldier wounded by enemy action in the Civil War, stating that he received a bruise on the forehead from an object thrown by a Confederate sympathizer while his unit was marching through ...

Read more »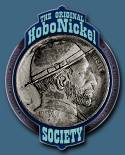 Check out the new OHNS pamphlet on the Origins of Hobo ...

Read more »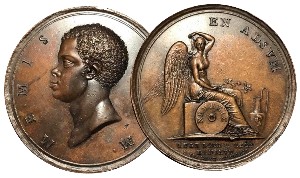 This past week (Jan 10th 2018), Colonial Williamsburg announced their acquisition of one of the most important medals I've ever handled: the medal coined by Denmark to commemorate the end of the slave trade to the Danish West Indies (today the US Virgin Islands) in 1792. Slavery persisted in the Danish islands until 1848 (even longer than in the British West Indies), but Denmark was the first of the colonizing ...

Read more »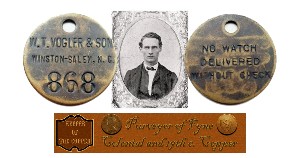 noun – /noun/ – The part of speech that names a person, place or thing
The study of tokens is necessarily the study of nouns…
First, the THING
A morning of brisk trading took place at our last CARTS meeting. I swapped tokens with a few regular members and came away with a curious round brass watch check that screamed for further research. The item in question was ...

Read more »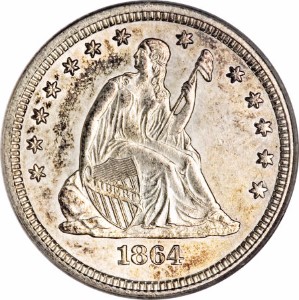 We are a young country of 241 years, American heroes did not appear on our circulating coinage until 1859. Native American Indian first appeared on our cents in 1859.
In 1909 Abraham Lincoln appeared on our cent. 1932 George Washington appeared on the quarter. 1946 Franklin D. Roosevelt appeared on the dime. 1948 Benjamin Franklin appeared on the half dollar.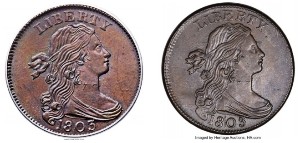 ...

Read more »
Dedicated to All Coin Collectors' Wives
Author Unknown
Here's a saying that you have all heard before, I think,
"Water, water everywhere, but not a drop to drink."
Shipwrecked people shout it, as they drift upon the sea
It sure is bad, but the saddest cry I've heard in my whole life
Is the one you hear, when you lend and ear, to the Coin Collector's ...

Read more »