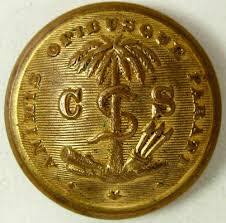 Today (1/7/18) at the Low Country Civil War & Artifact Show held in Mount Pleasant, several items were stolen off of dealers tables. In particular stolen from the table of civil war dealer Addam Coe was was a non-dug large South Carolina Palmetto Guards button worth several thousand dollars. If anyone has been offered this button for sale please contact Robert E. Bohrn , Addam Coe, or the Mount ...

Read more »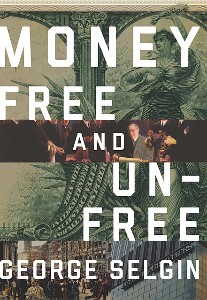 Why has the United States experienced so many crippling financial crises, along with other sorts of monetary and financial troubles, throughout its history? The popular answer: U.S. banks have long been poorly regulated, subjecting the economy to the whims of selfish interest, which must be tempered by more government regulation and centralization.

In Money: Free and Unfree George Selgin turns this ...

Read more »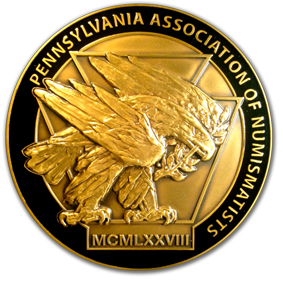 Hello Friends of the Pennsylvania Association of Numismatists,

It is the time of year that we receive donations from many of our members. This time we have a couple of good incentives to offer. A $100 donation to P.A.N. includes a Sweepstakes Ticket with four chances to win $10,000. There are only 250 tickets issued so the odds are pretty good.
We still have some of the 1989 ANA Convention Medal ...

Read more »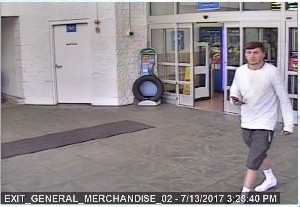 The Numismatic Crime Information Center is assisting the Ohio Attorney General's Office in identifying the suspect pictured above who allegedly sold a victim over $12,000 in counterfeit one ounce gold Perth bars. The victim contacted the suspect through a listing on Craigslist.
Anyone with information should contact:

John Costello
Criminal Investigator - Economic Crimes Unit Consumer Protection ...

Read more »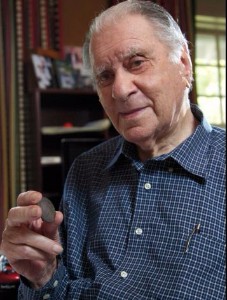 Eric P. Newman died Wednesday, November 15, 2017, at his home in St. Louis at the age of 106. Devoted husband of the late Evelyn Edison Newman for 75 years, brother of the late Ivy Steele of Chicago, beloved father of Linda Newman Schapiro of New York and Andrew (Peggy) Newman of St. Louis, enthusiastic and inspiring "Opa" to his grandchildren Joshua (Geula) Solomon, Dan Newman (Amber Reed), Abigail Solomon ...

Read more »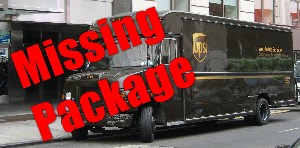 Numismatic Crime Information Center (ALERT)

A UPS Package being shipped to Watertown,MA has been reported Lost/Stolen. The package contained the following coins.

1934 Walker PCGS MS66+ CAC Last Four of Serial 2019
1934-S Walker PCGS MSGG CAC Last Four of Serial 8535
1935 Walker PCGS MS66 CAC PQ Last Four of Serial 0027
1935-D Walker PCGS MS65 CAC PQ Last Four of Serial 9887
1936-D Walker PCGS ...

Read more »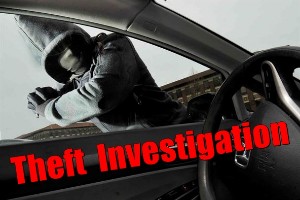 1. A milk crate containing sections of a tabletop display that locked into a metal base like the

auto parts dealers used to look up parts several years ago. The thieves left the base but took

the sections containing the coins. The sections were stocked with 1 ½ X 1 ½ and 2 X 2 staple

type coin holders with the vast majority having 4 staples each and coded in the lower left

corner using a ...

Read more »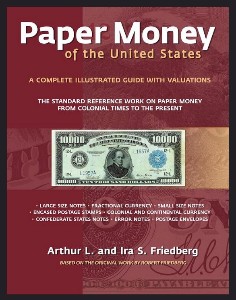 Sixty-four years after its introduction, the twenty-first edition of Paper Money of United States, the standard reference book on United States paper money, is being released by the Coin & Currency Institute. In 1953, the late Robert Friedberg (1912-1963) broke new ground when the Treasury Department granted permission for photographs of American paper money to be printed for the first time. The current ...

Read more »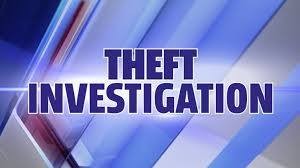 Peel Regional Police investigators from the 12 Division Criminal Investigation Bureau have released a suspect description following the theft of rare collectible coins and banknotes worth more than $1 million from the owner of Vancouver's J&M Coin and Jewellery last month.
Peel police said the suspect is described as male with an olive complexion, heavy build, an age of 35 to 45 years ...

Read more »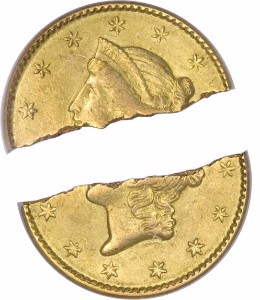 At least once per week I see an article, blog post, or someone talking about how we need to get children involved in numismatics. Oddly, at the same time, I also see precious few ideas being offered. It seems no one can wrap their head around how to get a younger crowd to care about numismatics. It's kind of funny to be on the outside looking in at this situation. Everyone is saying how it has to happen, tens of ...

Read more »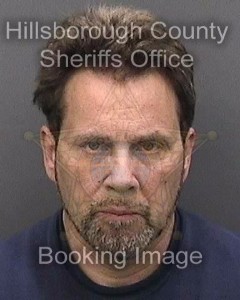 Who:
Pinellas County Sheriff's Office
Investigative Operations Bureau
- Economic Crimes Unit
Pinellas County Consumer Protection
Tampa Police Department
Seth Felipe Lutz (Arrested)
DOB: 9/4/1961
Address: 6720 Louis Avenue South, Apartment 1207, Tampa
Charges: One count of Aggravated White Collar Crime and (37) counts of Grand Theft
What:
Detectives ...

Read more »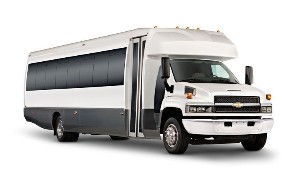 The Pennsylvania Association of Numismatists will defray part of the costs for your local coin club to charter a bus to the PAN Coin Show and Convention to be held Thursday October 26 th through Saturday October 28 th 2017.
PAN is offering a $300 reimbursement to any coin club that would like to organize a charter bus trip for their members to come to the PAN Fall Coin Show and Convention. We would like to be able to ...

Read more »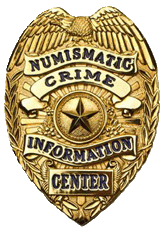 Detectives with the Hamilton County Sheriff's Office in Tennessee are investigating the theft of a large amount of silver and gold bullion coins.




Stolen

300 one ounce Canadian Silver Maple Leafs

100 one ounce Silver ...

Read more »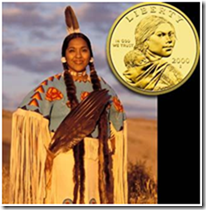 This year our YN Program will be hosting Randy'L Hedow Teton, the female model used to design the Sacagawea dollar which was struck from 2000-2008.

We encourage our young numismatists to plan to come to the show to meet Randy'L and to participate in our cultural outfit contest for those who like to be artistic and creative, our essay contest for those who like to ...

Read more »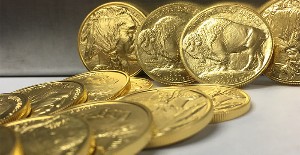 The Governor of Arizona Doug Ducey has signed into law a bill which removes all state income tax on precious metals coins. The measure was passed in the Arizona Senate on May 10 by a margin of 16-13 according to www.rt.com
The passage of HB2014 will remove the amount of any net capital gain derived from the exchange of one kind of legal tender for another kind of legal tender or specie (gold ...

Read more »