Treasure Chest Mint Inc
Total visits: 4197 This week: 6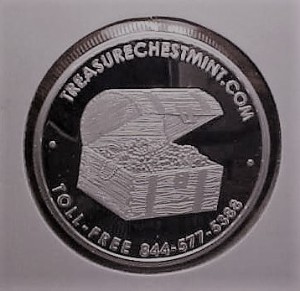 Thomas Warren
28 Mason Road #349
Rising Fawn, GA 30738
(844) 577-5388
Dealer # 5790
Additional Information
Products include:
American Gold Eagle Coins
American Silver Eagle Coins
Canadian Gold Maple Leaf Coins
Gold and Silver Bullion
Junk Silver Bags
Morgan Silver Dollars
US Proof and Mint Sets
Our toll-free phone number: 1.844.577.5388

Quantity discounts available!

Contact for details.

website: TreasureChestMint.com

eBid Id: TreasureChestMint

eBay Id: tcminc

Ebay Auctions

Show Schedule



© 2007 - 2023 CoinZip.com - all rights reserved.